Broadacre Farming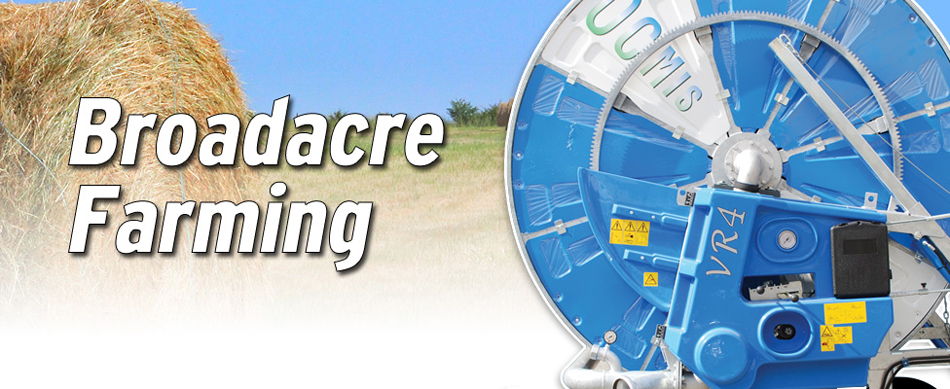 IB International is a Leader in Agricultural Irrigation. As an Importer Distributor to the market with over thirty years experience and a National Dealer Network you can be assured that we can provide you with the best products and the best service. Contact us today wherever you are and whatever your needs and we'll make sure that a Dealer near you is there to help. We work closely with our Dealers to offer you the Best Support and the Best Products you can buy. Call us today.
Broadacre farming is interpreted as large scale crop operations (agriculture). Typically some of the crops in this area include farming of sugar cane, soyabeans, field peas, chickpeas, wheat, barley, sorghum, maize, canola and sunflowers.  Ocmis hardhose  irrigators are suitable in this market sector, having such a large diverse range of models to suit a varied range of crop types. 
Sime canons and sprinklers provide the best solution with the greatest range of options available.  IB International has the largest range of Sime canons and sprinklers to suit Australian conditions.  IB International also distributes a canon specifically suited as a pivot end-gun. 
For more product information about Broadacre farming select the Product tab on this page, or "Ask a Question".  IB International operates through an Australia wide Dealer network and we can refer you to the Dealer near you who will be able to assist you personally. 
Featured application:
Sugar Cane Farming - products
The Ocmis hardhose irrigator has been successfully operating in sugar cane farming for many years in North Queensland.  The versatility of this machine and ease of movement allows irrigation in difficult terrain and varied  shaped field boundaries.