Irrigation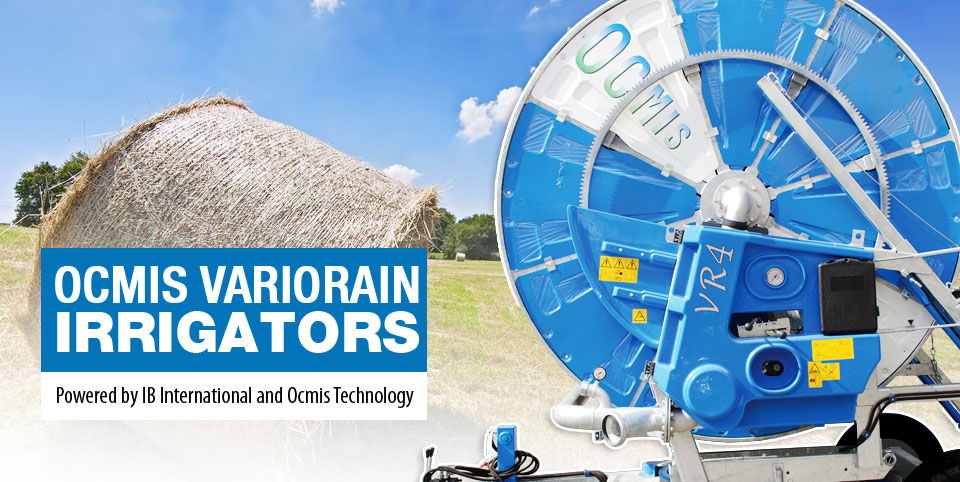 IB International has a long history in the irrigation industry.
With over 30 years experience in irrigation in Australia IB International understands the challenges and changes in the Agricultural industry. IB International's policy of best products and best support is realised through stringent selection processes to work with only those products that offer real solutions.
Whether for the Agricultural Market or for Mining Companies seeking to rehabilitate and revegetate IB International is here to assist.
Irrigation is a core activity for IB International and this website is set up to address the many facets of this important practice. There is always a great deal at stake in the practice of irrigation. Different terrains or soil types and the specific challenges of different objectives all require considered experienced responses and a business structure that offers a strong dealer network across Australia and consistent and long term support.
Whether irrigating for Crop management, animal health, parks and gardens, horse arenas or sports fields, IB International provides an understanding of Australian conditions, the climate, natural flora and fauna and especially the geographical understanding of where our water comes from and how we manage it best. Structuring for any of these activities requires some expertise. The right products for the job at hand are important. The irrigation industry in Australia has changed dramatically. After years of drought and the water measures that have been put in place, to handling our floods irrigation was and remains a vital contributing industry to the very life-blood of Australia and we take our responsibilities seriously. No half measures. Only the best products. IB International is an Australian owned Company working with the Best of Internationally renowned Companies who share the long term interest and expertise in irrigation, with quality assurance systems second to none.
For specific applications and activities we invite you to search our website. You will find enquiry forms throughout this site on most product pages. We invite you to use these whenever you require more information. Often fittings are fabricated to adapt to structures. At the top of our IB International website is a constant link to "submit inquiry". Irrigation by nature is technical and we provide a great deal of technical information on our website. Our "Quick Downloads" page is a one stop url page for farmers and engineers. We have done our best to replicate this information throughout the site with technical downloads and tables attached to product lines.
MINING REVEGETATION
Irrigation is not just about putting water onto land to grow things. A lot of expertise goes into ensuring that revegetation challenges are solved with the right solutions for the project. IB International has expertise spanning more than 30 years in the irrigation industry in Australia.
Some popular solutions for revegetation
Some variables that are analysed when seeking solutions for revegetation to mine sites or surrounding areas include: soil type, terrain, metals mined, water quality, native flora and fauna and other important environmental factors. It is no use spending a lot of money on a solution that is not appropriate for the task. Likewise, spending a little on a project that requires a different approach can also end up costing more in ways that may not have been investigated initially.
Some ways of establishing plant life usually involve some kind of irrigation. This irrigation may be from temporary water trucks or small to large infrastructures of pipework and sprinkler systems.
IB International have a range of products available and a network of professionals to draw upon. Our range of water cannons and sprinklers start with the smaller impact sprinklers that are sometimes suitable for soiled circumferences around mine sites. Water cannons for water trucks are available from a world renowned manufacturer selected specifically for this purpose.
Many projects are not 'off the shelf' and require some level of input at early stages. IB International invites Engineers and Project Managers to contact us when gathering analysis and options to suit your current projects.
FARMERS
IB International work with a network of over 300 Dealers across Australia. Your irrigation merchant may be one of these. Please use our enquiry forms for any questions or needs you may have and we will respond by referring you to a trusted Dealers we believe will be best placed to assist you.