Small Acreage / Lifestyle Farms

Small acreage farming has become more and more popular over the last 10-15 years both in Australia and New Zealand. IB International has a range of products to suit applications in this sector. Our Micro range start at a hose diameter of 20mm and a length of 40 metres, with a Sime Junior sprinkler available in part circle or full circle with a radius from 10 mets to 50 mets and flow of 10 lpm to 80 lpm. The recommended inlet pressure range is 40-90psi (2.5-6 bar). Our complete range of Mini-Microrain irrigators includes the, MMR20/40, MMR25/50 and MMR32/70.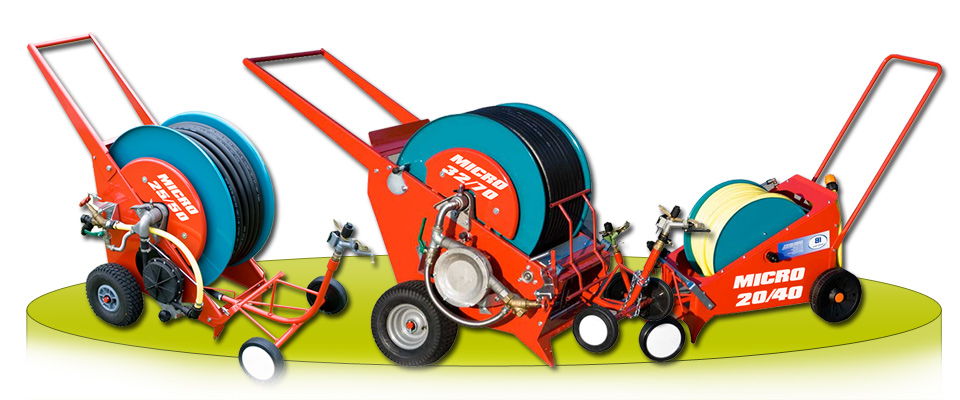 Lifestyle small acreages can vary enormously. We understand that finding the right solutions is important. Here are a few scenarios to assist you. It is also important to have someone nearby who can work with you. Please call us so that we can refer you to a trusted Dealer who will understand your acreage and be able to provide the best advice and proceed with any installations you require. We also invite you to use this website to ask us any questions you may have. You will find throughout the website many product and application categories. On every page there is a space to ask us about these products and applications.
We hope the following will provide you with a few helpful guidelines to assist you with your current challenges, and we hope we can help you enjoy your Life Choice!

So You Have Got Yourself a Lifestyle Small Acreage!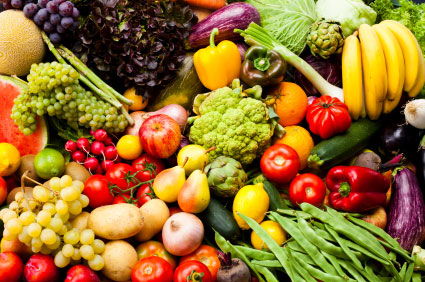 If so, what kind and size of pump do you have?  The choice of irrigator will depend upon the capabilities of the pump, as well as the amount of water available. Do you have a dam? Or are you operating from water tanks or bores?

Vegetables require some accuracy of irrigation in order to produce healthy vegetables you can be happy to feed your family. 
You might think that holding a hose will work a treat. History shows that many a small farmer who lovingly stood for hours watering their vegetable patch were disappointed when their potatoes showed signs of inconsistent moisture. By then it was just too late to do anything about it. Vegetables need accuracy of irrigation to produce strong healthy crops.
The Mini Microrain offers this accuracy.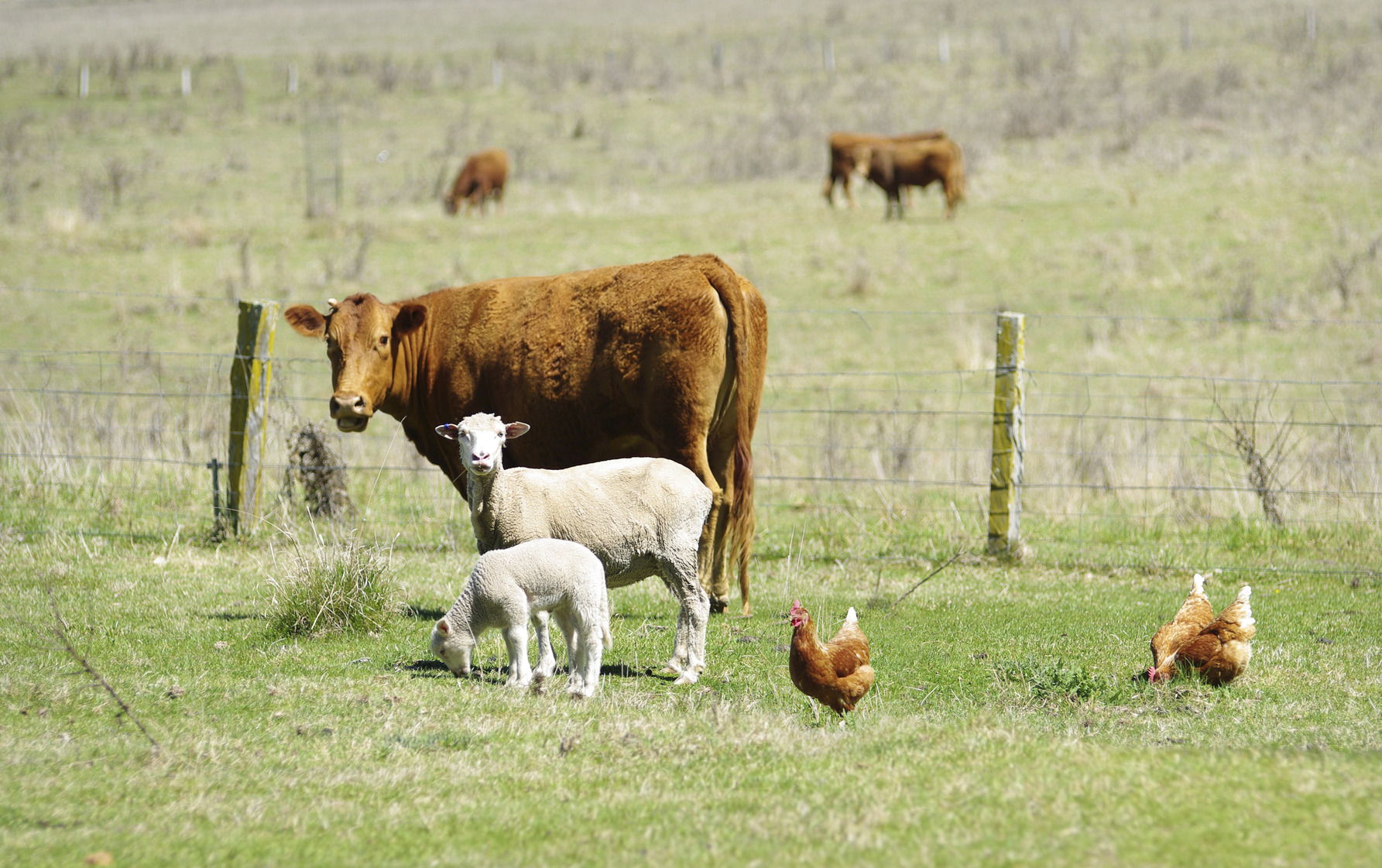 They often want to grow the feed for these animals. Again the mini microrain is ideal for this application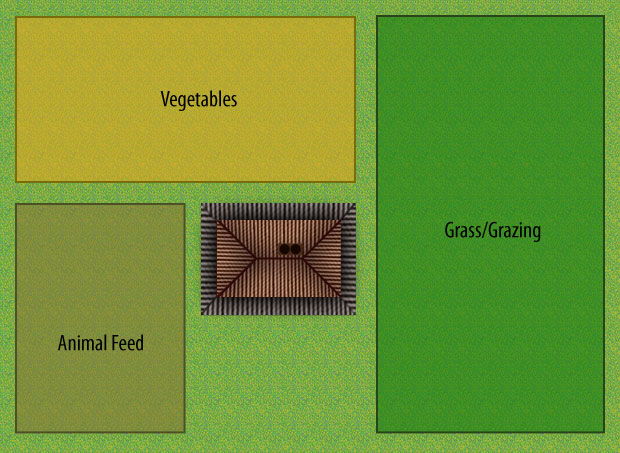 A nice green lawn on your lifestyle block provides the perfect retreat to relax. The Mini Microrain is ideal for this. 

Put it all together and the Mini Microrain really shines as a companion to the small acreage owner.
You can do all these things above easily. If your vegetable patch is 40 metres long or 20 metres long you set and forget. Turn it on at night and wake up to find it wound up and finished. The best time to irrigate is at night when there is no evaporation from the sunshine. Use the same Mini Microrain to irrigate stock feed - set and forget, and then irrigate your lawn. One machine does all. This is often an easy economical option.
Turn Mountains into Molehills
When irrigating on hilly blocks the Mini Microrains work. Because the hose is driven to rewind itself, placing your irrigator at the top of the hill will allow an easy irrigation wind upward. You will be able to irrigate on slopes.
Meet the Mini Microrain Family
Mini Microrains come in three sizes before they become Microrains: MMR 20/40, MMR 25/50 and MMR 32/70. These sizes are ideal for Lifestyle Small Acreages. Remember you can pull out less metres to suit your application. The flexibility is fabulous.  It will always come back to where it shuts off automatically when finished.
The Mini Microrain has many features and benefits for the lifestyle small farmer.  If you are familiar with small softhose irrigators you will find that the Mini Microrains offer so much more to the Lifestyle Small Acreage Farmer.  The Mini Microrain means that you only need to use what you need and no messy winding, or dangerous wire. On lifestyle blocks where there are children this is especially important.
|   | Time | Safety | Accuracy | Damage to Crops | Crop Result | Cost | Back-up | Flexibility |
| --- | --- | --- | --- | --- | --- | --- | --- | --- |
| Hand Held Hose | Long time - labour intensive | Safe | No accuracy | High Risk | Low Result | Low Cost | Low cost garden hose | Not applicable |
| Soft Hose Irrigators | Set up time for wire and hose, plus rewind - extra time required. | High Risk wire | Accuracy | Dependent upon placement of hose / wire configuration | Good outcome | $1000-$5000 |   | Able to move around once hand wound. Unable to adjust lengths. |
| Mini Microrains (hardhose / travellers) | Short time. Easy | Safe | High Accuracy | No damage | Good outcome | $1,000-$5000 | IB Backed Dealers Australia Wide | Easy move around. Able to adjust lengths to suit requirement. |
| Features | Benefits |
| --- | --- |
| Gearbox and Turbine Drive | Specially adapted for optimum results, these Mini Microrains contain a Water Turbine Drive, which means better speed control because of the positive drive. It just keeps turning. The largest Mini Microrains also have a gear box for full control. |
| Automatic Stop at End of Run | Set and forget. The hose rewinds itself as the area is irrigated. |
| Adjustable flow rate / Irrigation Run speed | Allows for more control. |
| Hose Guide System | Enables you to set and forget. The hose will return to its correct position on the Mini Microrain. No hand winding. The Mini Microrain returns to the correct position on the hose reel, ready for its next job. |
| Connection Hose Kit (connecting irrigator to water supply) | Every Mini Microrain comes with a Hose Connection Kit for easy connection to water supplies. |
| Sprinkler trolley lifting | For easy movement. Moves as easilyas your motor mower, wherever you want it to go. |
| One easy pull out and automatic rewind. | Major safety gains when moving from soft hose irriagor as no wire set up required. A safer alternative, pull out, set and forget. Move in serveral directions with ease from one hydrant. Move from hydrant to hydrant. |
| High Quality Sprinkler attachment | High quality sprinkler operates with configured pump and pressures, resulting in high accuracy for best crops. The Sprinklers used are robust and technologically current from a World Renowned supplier. |
| A large range of sizes | The Mini Microrains come in three length sizes, 40 metres, 50 metres and 70 metres. These sizes are created especially for smaller areas. The benefits of large hardhose irrigators now available for smaller areas. |
We know you are going to love the Mini Microrains but you need to find out if they are perfect for you! We invite you to contact us to locate a Dealer near you who will be able to assist you with all your plumbing requirements to get the best out of your Lifestyle Small Acreage. 
P.S. Because the Mini Microrains are brought to you by IB International you know you are getting the Best Products and the Best Service.  Be sure to check out our website for more of our products and ask your Dealer for more information.

Protect Your Property From Fire Season
Increase protection with irrigation - with IB International
They are part of our country's heritage but when bush fires strike, there's little we can do.  There are ways to protect our homes offering peace of mind for when the season does arrive.
Watering your gardens and homes beforehand is important and the trick is to get as much water as possible in the places it is needed.   This is a good idea before any threat to our home, not during. Using a sprinkler or pump is the best option as a garden hose hand held can be extremely dangerous if the threat of a bush fire is looming. The most important thing to do if this is the case is leave your home.
In mining for dust control and fire prevention, water cannons are used to ensure that the coverage is correct. Pressure of water, positioning to avoid wind waste, angle and flow are paramount to making this work. Vari-angle water cannons with the right sized nozzles and configuration protect mines, ports and everyone on site, and they can help protect your home too.
Small embers can land and start their own fires. 
They can ignite fires long before the fire reaches your boundaries, and can cause damaging spot fires. And this is where watering can really help preserve your castle. It is pointless pointing a sprinkler into the wind. IB International have products and expertise to provide about irrigation configurations. When it comes to watering, getting pressure ratings, angles and flow right will mean greater coverage and less risk.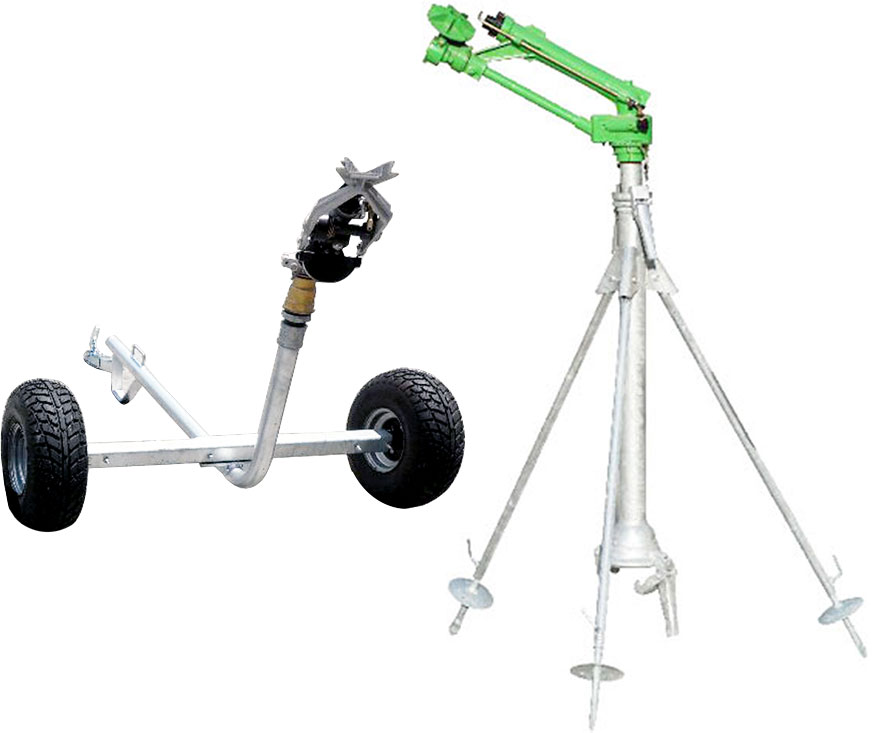 Canons with the right pressure ratings can ensure that flow covers all areas, taking into account wind pressure and other variables. Irrigation specialists deal with this every day for large projects in Mining, Agriculture and Industry.
To make a difference to your Home, and to assess your own risk reduction for your home and around your property, consider the following:
Portability / Flexibility - being able to move cannons and sprinklers around, perhaps some fixed and others on portable stands. When there is no risk of fire, this level of flexibility will allow the cannons and sprinklers to be used for crops, turf and flora.
Pumps and Hose - Properly configured pumps and hose, depending upon the goal of your risk reduction, you can configure what you need to suit your access to water and the position of your home.
For further information on how to increase protection around your home against bush fires contact us using the "Ask a Question" tab or phone for assistance.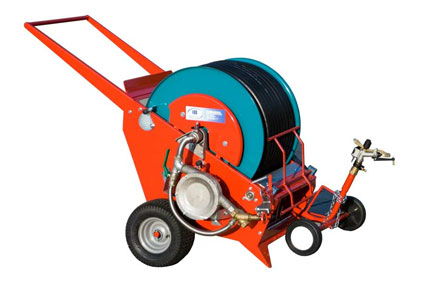 Whether you have a coastal acreage in Townsville or you've opted for a rural retreat in the Yarra Valley, managing water will be important to you. Whether you treasure your land to care for your horses, gorw your own crops, or care for livestock, managing your water and taking care of your homestead and everyone and every creatue in it will be all important for you. At IB International we understand the many different circumstances that affect the many different "lifestyle blocks" and we are here to provide you with solutions, so you don't have to worry.
We distribute through many Dealers, one of whom will be near you, maybe your newly found trusted supplier if you've only just moved in. We invite you to make contact with us so that we can put you in touch with the right supplier who will ensure you have what you need in irrigation and fire prevention, or water transfer. Take a look at our Mini Microrain range of irrigatorsthat offer worry free irrigation for small acreages, lifestyle blocks and very suited to horse holding yards.
Fire prevention is important in many areas. Keep grounds moist near homesteads with a number of products including sprinkler stands and travelling irrigators. Check our website for performance charts, product photographs and more. IB International have over 30 years experience in irrigation and water transfer. We work with irrigation stores near you. Call us today for the best products and support and we'll make sure you reach the people who can give you the answers you are looking for.